Chris Morkides stands out as an author with a unique background. Boasting a career spanning an impressive 44 years as a professional writer for various newspapers and magazines, and a dedicated 14-year tenure as a mental health counselor, Morkides brings a distinct blend of expertise and passion to the realm of fiction. Today, we present the mastermind behind the captivating Alex Johns series, a must-read for fans of mystery and crime literature.
Morkides' life journey has been defined by his unwavering commitment to both the written word and the well-being of individuals grappling with mental health challenges. His extensive experience as a mental health counselor has provided him with a profound understanding of the complexities of the human psyche, a valuable asset when it comes to crafting intricate and relatable characters. This ability to delve deep into the intricacies of human experience is vividly evident in his novels, where he seamlessly integrates his professional insights with his literary talent.
However, Chris Morkides' story extends far beyond the boundaries of his counseling office and writing desk. As an avid Philadelphia sports enthusiast for over half a century, he knows what it means to ride the rollercoaster of unwavering loyalty to a sports team. It's this very passion and resilience that infuses his storytelling, imbuing his narratives with authenticity and heartfelt emotion.
Yet, at the core of Morkides' identity lies his family. His 21-year marriage to Alisa and his pride in being a father to his 20-year-old daughter, Kina, underscore the importance of family values in his life. These personal connections breathe life into his writing, infusing his characters with a warmth and relatability that resonate deeply with readers, making them feel like cherished friends and family.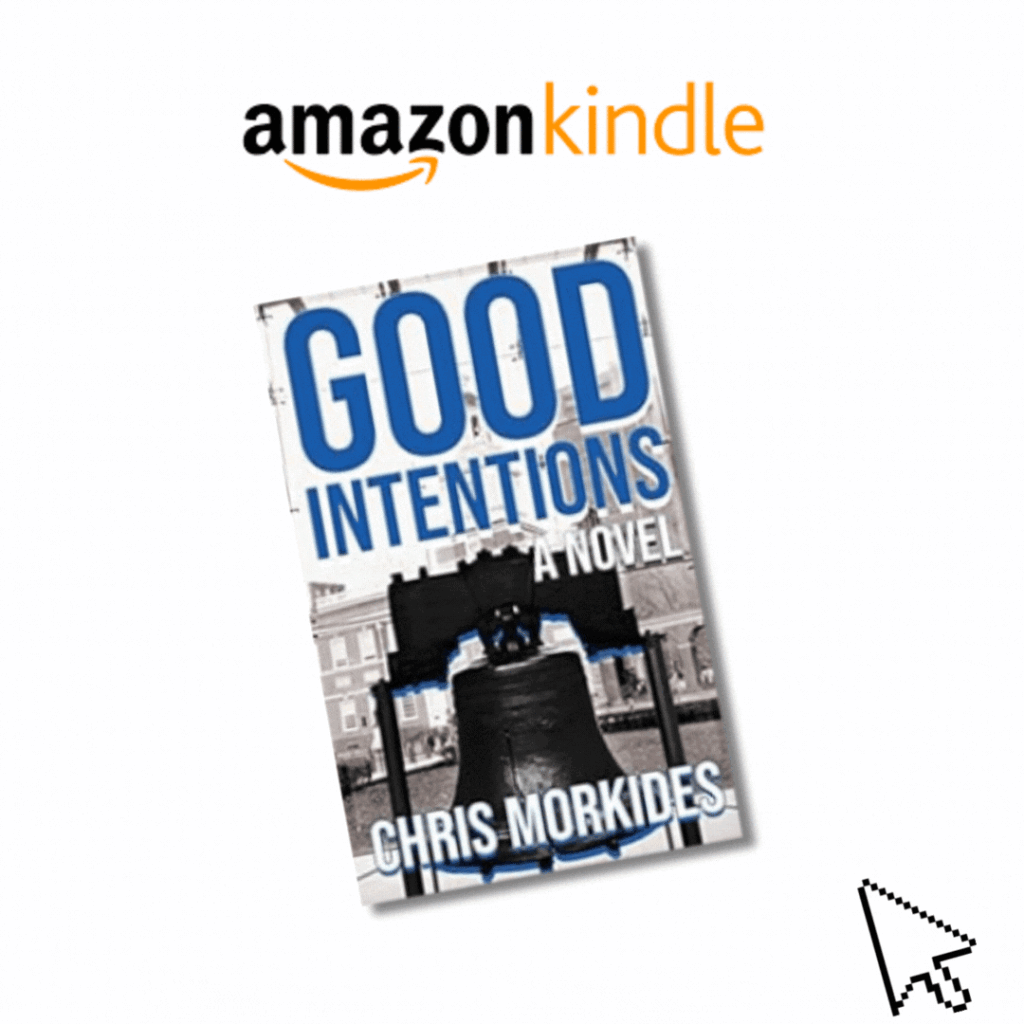 "Trust Me" and "Good Intentions," the inaugural books in the Alex Johns series, mark Chris Morkides' debut as a novelist. These gripping tales follow the journey of Alex Johns, a Philadelphia psychologist who holds a deep passion for his profession. However, when the lives of his loved ones are threatened, he finds himself thrust into a world of crime and mystery, compelled to become an amateur detective in order to protect those he holds dear.
Morkides' skillful storytelling shines as he intricately weaves together complex plots, multifaceted characters, and a profound comprehension of human psychology. His novels offer an exhilarating blend of suspense, drama, and emotional depth that keeps readers eagerly flipping pages, immersing themselves in the enigmatic world of Alex Johns.
For aficionados of mystery and those who savor narratives that delve into the intricacies of the human experience, the Alex Johns series by CHRIS MORKIDES is a literary journey that should not be missed.
For media inquiries or requests for review copies, please contact:
Website: Ghost Writing Galaxy
Email: info@ghostwritinggalaxy.com
Contact: +1 (321) 754-9102
About the Author:
CHRIS MORKIDES is an author, mental health counselor, and seasoned writer with an extensive career spanning over four decades. His fervor for literature, coupled with his rich experience in mental health counseling, enriches his storytelling with a profound understanding of the human psyche. As a devoted Philadelphia sports fan and a dedicated family man, Morkides brings authenticity, warmth, and relatability to his novels. "Trust Me" and "Good Intentions," the first two books in the Alex Johns series, mark his debut as a novelist, promising readers an enthralling fusion of mystery, crime, and psychological depth.
Author's Website: chrismorkides.com
Author's Social Media: Author Chris Morkides
Author's Amazon: The Alex Johns Series (2-book series)